Dealing with Difficult People! Recognize the Negative Norms in Coping with Difficult People
Coping with difficult people with particular personalities is what you will discover in the entire pack of Dealing with Difficult People Cards. Among those in the pack is one that I have defined as the Negative Norms.
SO WHO ARE SUCH DISTRESSING AND FRUSTRATING HUMAN BEINGS?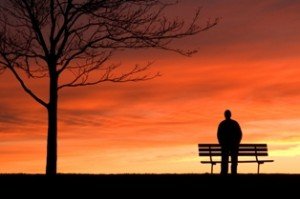 We have previously discussed Negative Norms in other articles, so let's just summarize who they actually are. They are actually as they sound, that is completely negative and so is everybody and everything to them. In working with difficult people such as these, they will tell you that everything that has been attempted has failed badly. They see everything in a very negative light and can be very depressing for everyone around them and all those who come in contact with them.
COPING WITH DIFFICULT PEOPLE AND THE NEGATIVISM TEST
But how do you actually check if you're managing this type of person? In other articles, I have talked about these individuals and what I call the Negativity Test. So to ascertain if you're genuinely dealing with difficult people who are Negative Norms you are able to use this test. But let's enlarge on this test and give you the 3 step process to use your own Negativity Test.
STEP ONE AND KEEPING YOUR NOTES
Here's how it can work for you. For the next 2 to 4 weeks accumulate and write down the type of positive and negative comments that are being said by that difficult person. Record all the words that they're saying. You can decide to record their sentences or their main words.

WATCH OUT WHAT THE PATTERNS CAN BE
However, you must write down the words or else you will not be able to see any of the communication patterns. You'll only be employing your intuition and actually just reacting to the negative remarks this person may from time to time make. After all, we all feel dispirited from time to time. You also do need to be close to them on a regular basis to accumulate plenty of words for your test.

STEP TWO AND EXAMINING THE WORDS YOU HAVE
At the end of the 2 to 4 week time period have a look at the answers in your test. Can you ascertain a clear pattern of negative words overpoweringly outweighing any positive words? Or is there a more level balance of both optimistic and pessimistic statements?

FINDING THE VERY IMPORTANT BALANCE
If there's a balance between both types of remarks, then you're not contending with a Negative Norm. You're more likely handling someone that you're reacting to and finding distressing, irritating and really stressful, but not totally negative.

STEP THREE BY LOOKING MORE INTENSIVELY AT THESE WORDS
But what if these negative words absolutely outweigh the positive remarks? Then you need to also consider the strength of these words used by this difficult person. We also use negative words now and again but the true Negative Norms systematically use very emotionally charged and negative words.
YOU SAY AND THEY SAY WITH WORDS
For instance, you could be feeling negative about trying to do something because you're not certainly it will work. So you could use words like challenge, unsure and uncertain to depict how you feel about attempting the action. But these difficult people would use more striking words such as tragedy, nonstarter and impossible to describe attempting the action from their perspective.
THE 17 WORDS TO GET THEM STARTED
So look a lot longer at the negative words that are listed. Here is a list of 17 words that are very popular with them. The words are: defeated, severe, concerned, troubling, unable, distressed, disturbed, gloomy, undoable, uncooperative, impossible, troubled, offended, unlikely, problematic, improbable and failure. And this is just the beginning of their consistently pessimistic and negative language.
DEALING WITH DIFFICULT PEOPLE TEST
So if you genuinely want to know if you've been dealt the Negative Norm card from the pack, attempt this test. Try this 3 step test and find out if you're truly living with or working with difficult people who are Negative Norms. If you are, then get ready. You are going to need even more efficient strategies and techniques for dealing with difficult people.

YOUR DEALING WITH DIFFICULT PEOPLE GUIDE
Now there are many more ideas I would like to share with in my FREE quick read Guide on Dealing with Difficult People by signing up your first name and email address to the right.


© Dr Judy Esmond. This article may be shared with others on the understanding that it remains intact and credit is given to the author and the website link http://www.dealingwithdifficultpeople.com remain intact.
All Articles on Dealing with Difficult People
Previous Article on Dealing with Difficult People and Next Article on Dealing with Difficult People