Dealing with Difficult People and Stress and Using Understanding
Working out how to deal with difficult people can be so stressful. These difficult people can be frustrating, annoying and often just plain exhausting. How they act, behave and respond to you can cause you great stress. So what do you do when you are dealing with difficult people or a difficult person and it is causing you stress? 
THE POWER OF UNDERSTANDING IN DEALING WITH DIFFICULT PEOPLE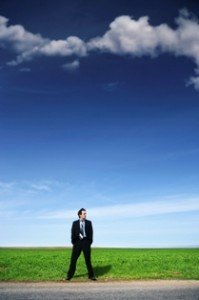 Amongst the many techniques I discuss in my dealing with delightfully difficult people workshops is one extremely powerful technique that is seldom used but can be very effective.
So let us have a closer look at this technique. It is important to realize that when you understand something, when you understand the reasons for something you reduce your stress and the power stress may have over you. For example, take any piece of electrical equipment, if you don't understand how to use it, it can be very stressful. If you learn enough to understand how to use it then the equipment becomes far less stressful to you.
STRESS AND HOW TO DEAL WITH DIFFICULT PEOPLE
Now people are obviously much more complex than a piece of equipment, but the same applies with difficult people and reducing your stress. Greater understanding can reduce your stress and open up possibilities to deal with the stressful situation.
THE AIM IN UNDERSTANDING ANOTHER PERSON
So whenever you are dealing with difficult people always try to use this powerful technique. Try first to gain some understanding of that person and why they are behaving in that way, before trying to be understood. Try and see it from the other side, try to step into their shoes if you possibly can and aim first to understand them before expecting them to understand you. If you can gain an understanding of why a person is acting a certain way, then you now have more power and control over how you respond, react and deal with that difficult person.

IT IS NOT ALWAYS ABOUT YOU IN THE SITUATION
Often it can really have little to do with you. Their responses often relate to other experiences in their life that are now being associated with you.  This is a process often known as displacement. This is where the person displaces their feelings and reactions from other situations and other people on to you. When you are able to find out and understand from the other person the reasons for the way they are behaving that way then your own stress reactions and responses change. You now have some insight that can direct how you respond to them in the future.
A WORD TO THE WISE ABOUT HANDLING DIFFICULT PEOPLE
But a word to the wise about trying to understand other people. Sometimes it is not easy or possible to get underneath the surface to understand the reasons why someone behaves in a certain way. People are complex and their reasons are often buried far below the surface. Sometimes you have to accept that this understanding may remain hidden not only from you but also sometimes from them.
YOUR GOAL IN DEALING WITH DIFFICULT PEOPLE
But always start with this technique in mind and make it one of your goals in how to deal with difficult people to always try first to understand before being understood.
Now there are many more ideas I would like to share with in our FREE quick read book on Dealing with Difficult People. I invite you to download it by subscribing to your right.

© Dr Judy Esmond. This article may be shared with others on the understanding that it remains intact and credit is given to the author and the website link at http://www.dealingwithdifficultpeople.com
All Articles on Dealing with Difficult People
Previous Article on Dealing with Difficult People and Next Article on Dealing with Difficult People